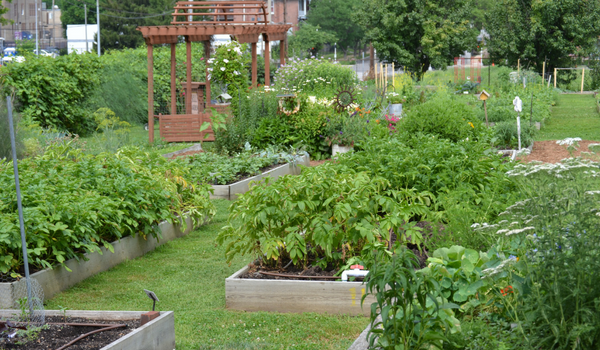 Explore the Demonstration Garden!
The Gateway Greening Demonstration Garden is open to the public every Saturday from 9 AM – Noon throughout the growing season. However, free guided tours that explore the garden's history, existing infrastructure, and current garden experiments are only available to the general public three times a year:
Demonstration

Garden

Tour: Spring
March 17th, 2018
10 – 11 AM
Demonstration

Garden

Tour: Summer
July 21st, 2018
10 – 11 AM
Demonstration

Garden

Tour: Fall
September 22nd, 2018
10 – 11 AM
There is no registration or RSVP required to participate in the above mentioned tours, however, it is recommended that attendees arrive 10 minutes early as the tour will begin at 10 AM sharp.
Schedule a Tour
Groups may schedule a guided tour of the Gateway Greening Demonstration Garden or other requested location by contacting us at
[email protected]
. There is a fee of $5 per participant for scheduled tours.
 For youth field trip and tour information, please visit our Youth Education page here.