Gateway Greening Partners with Crown Valley Organics for Year Two on the "Perfect Picks" Program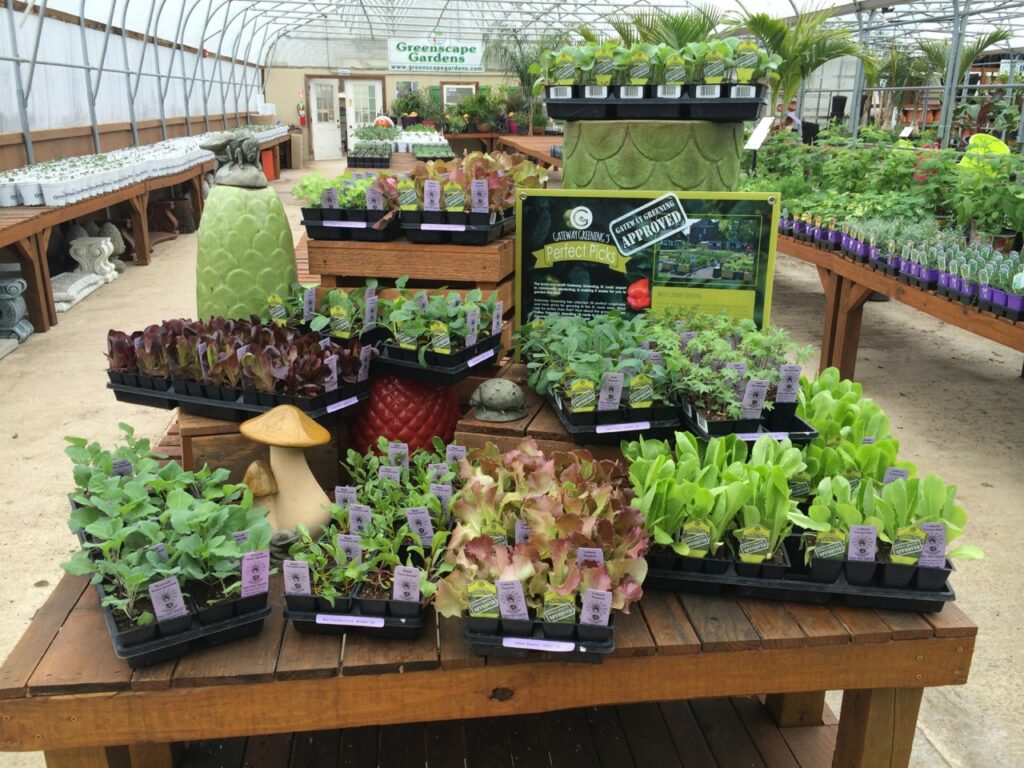 Working with St. Genevieve, MO grower Crown Valley Organics, the organization has selected a number of organically grown and certified vegetable starts that grow easily in our region and provide an abundant harvest. From now through the late summer, these "Perfect Picks" plants will be available at several garden centers and nurseries in the area, with Crown Valley Organics donating 18 cents to Gateway Greening for every unit sold.
"For many gardeners, it can be overwhelming when deciding what plants to grow in your garden each season. Gateway Greening is taking the guesswork out of the game with the Perfect Picks. These veggies and herbs have been approved by our very knowledgeable staff to be the most prolific selections for St. Louis gardeners," said Matt Schindler, Executive Director of Gateway Greening. "St. Louis Garden Centers have been very supportive of this program and now, nearly every area of St. Louis has a Garden Center carrying the Perfect Picks. It is wonderful!"
Join Gateway Greening for an upcoming Perfect Pick Autumn Garden Workshop at the Science Center's GROW Exhibit on Saturday, July 16 from 10am-12pm. RSVP to [email protected].
For more information on the Perfect Picks Program, a list of the Perfect Picks selections, or for information on Gateway Greening and its programs, visit www.perfectpicks.org or call 314-588-9600.
The Perfect Picks can be found at the following Garden Centers:
Bayer's Garden Shop, Imperial
Cat's Gardens, University City
Crabapple Cove Nursery, Oakville
Frisella Nursery, Defiance
Garden Heights Nursery, Richmond Heights
Greenscape Gardens, Manchester
Hillermann Nursery, Washington
Intaglia Home & Garden, Maplewood
Local Harvest – Tower Grove, St. Louis
Lucky's Market, Ellisville and Rockhill
Rolling Ridge Nursery, Webster Groves
Sandy's Back Porch, Belleville, IL
Sugar Creek Gardens, Kirkwood
University Gardens, University City
Whole Foods Market, Brentwood
About Gateway Greening
Gateway Greening is a nonprofit organization that educates and empowers people to strengthen their communities through gardening and urban agriculture. Gateway Greening has been working to provide creative, grassroots solutions to urban problems since 1984. Programs include supporting more than 200 community and youth-focused gardens across the St. Louis area through educational opportunities, garden supplies and technical assistance; and Gateway Greening's Urban Farm, a 2.5-acre farm in downtown St. Louis that provides therapeutic job training program. Visit Gateway Greening at www.gatewaygreening.org. @gatewaygreening.
###