One Beautiful Fall Afternoon in the Garden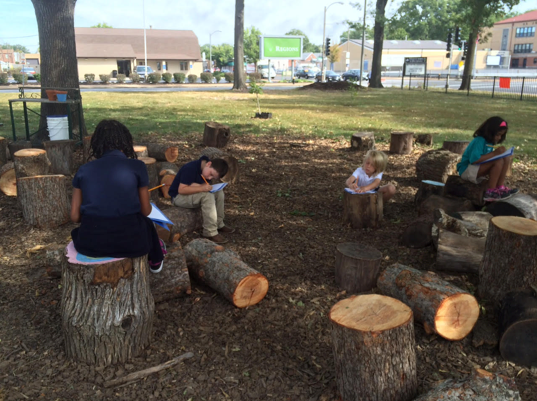 rd
grade students in the garden. It was great to see how much students were enjoying their outdoor classroom.
I remember vividly how reluctant Mrs. Mayes had been when we first started out gardening last fall. In just a year, she has become a strong supporter and a frequent flyer in the garden. Her students are often spotted outdoors with their journals and notebooks. It brings a smile to my face to see her so comfortable using the garden not only as an extension of her classroom but also as a tool for educating her students.
Picture below of Mrs. Mayes and Mrs. Yaksic as they pair up their classrooms and bring the students in the garden to 'buddy up'.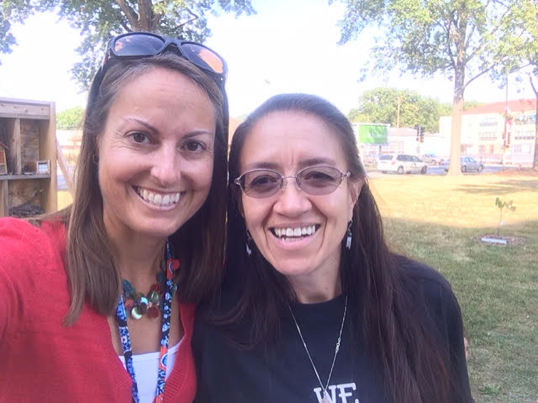 In the garden last week, Mrs. Mayes class was learning about garden haiku- a lesson in language arts. I wonder if students would have showed the same zeal for learning this Japanese poetic art form, as they seem to show out here in the garden.
-Punita Patel, Gateway Greening Youth Educator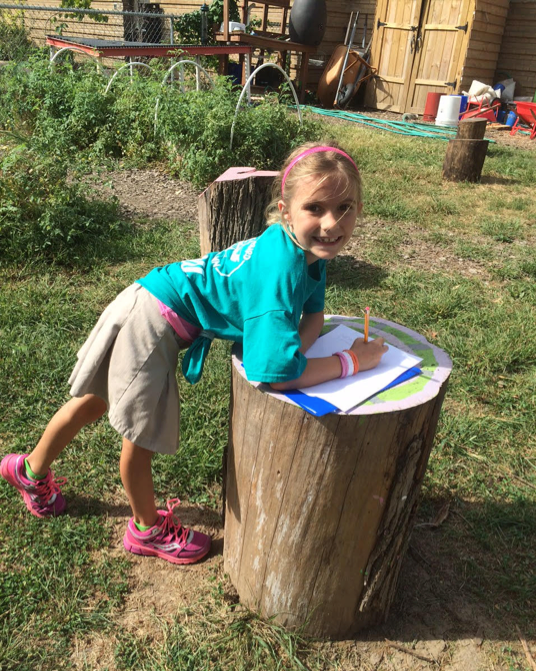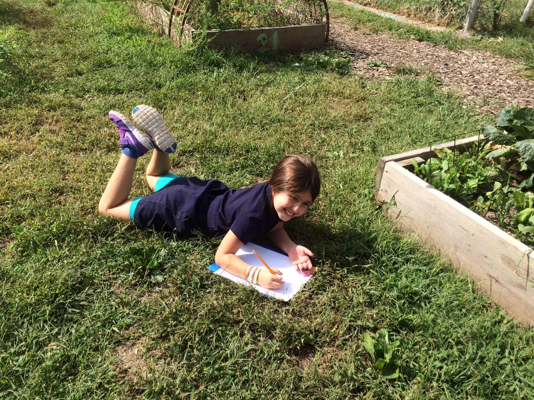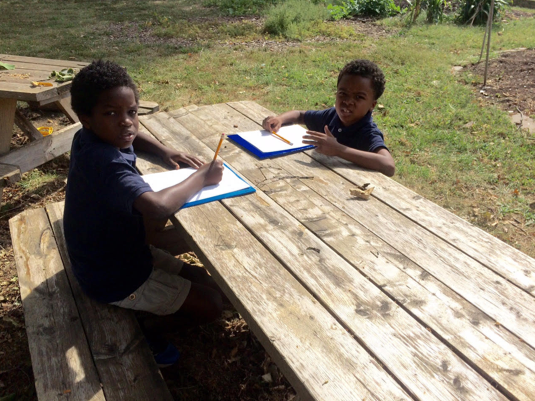 Garden Haiku
The essence of haiku is "cutting". This is often represented by the juxtaposition of two images or ideas cutting word between them. Here are a few garden haikus students produced out in the garden during their lesson as shared by Mrs. Mayes.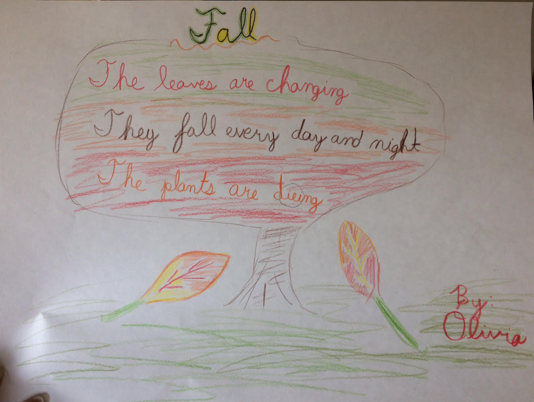 Fall
The leaves are changing
They fall every day and night
The plants are dying.
by Olivia Finley 3rd grade, Mallinckrodt Academy
Bushes
Pricaly bushes,
With red and green berries please,
On the greenish trees
By Amelia Marquart 3rd grade, Mallinckrodt Academy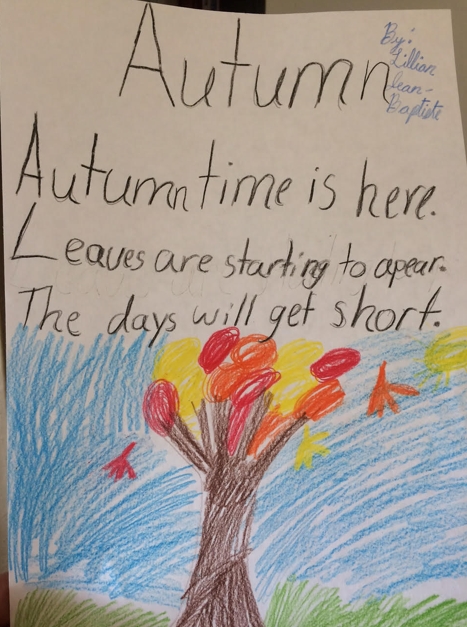 Autumn
Autumn time is here.
Leaves are starting to appear.
The days will get short.
By Lillian Jena Baptiste 3rd grade Mallinckrodt Academy