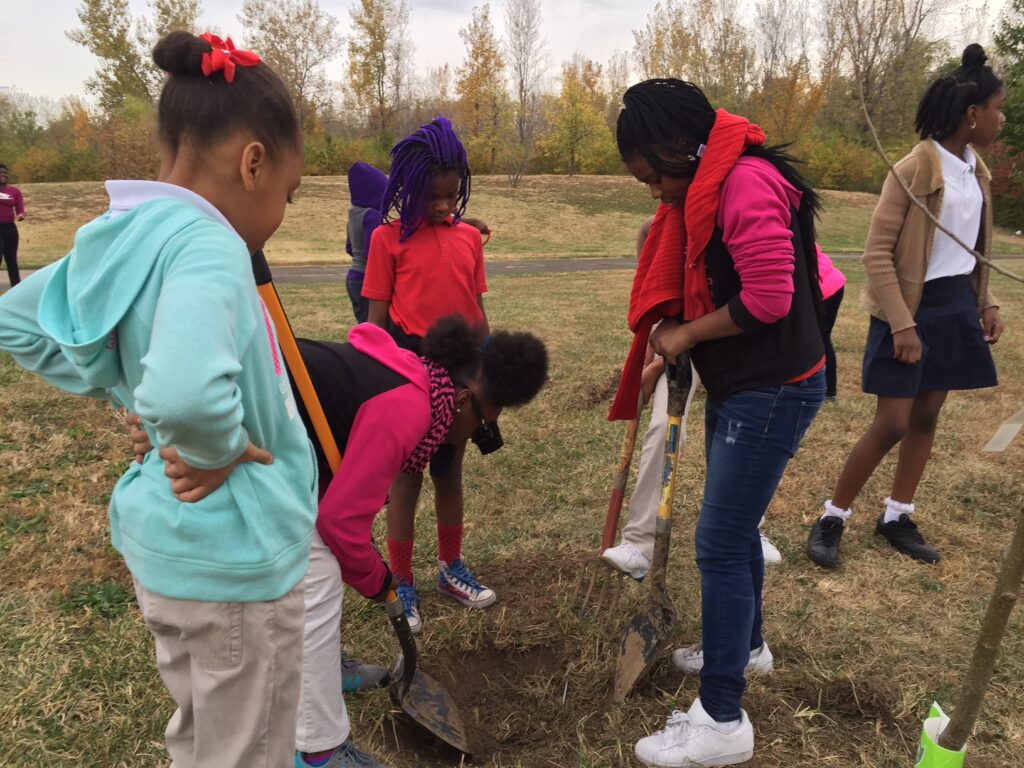 The ground at Gateway Elementary was hard to dig from a long dry spell and the backfill from Pruitt Igoe buildings. I was working with 4th grade all girls' class and their teacher Ms. Sandra Davie. We had received a donation for three apple trees from an area nursery. Ms. Davie and I were digging with the girls and at one point we looked at each other thinking we needed a plan B. That is when one of the girls announced to us that "we love working hard". It was true they were really enjoying the work. It was meaningful to them. Her words reaffirmed to us why learning outdoors is so important. It not only makes curricular connections but it also teaches students important life lessons along the way.
Eventually we did manage to dig holes big enough and deep enough to plant all three of our trees.
Fruits of our labor, we hope are golden and delicious.
Here Ms. Davie is marking the spot where the girls decided to plant one of their tree after considering various factors e.g. sunlight.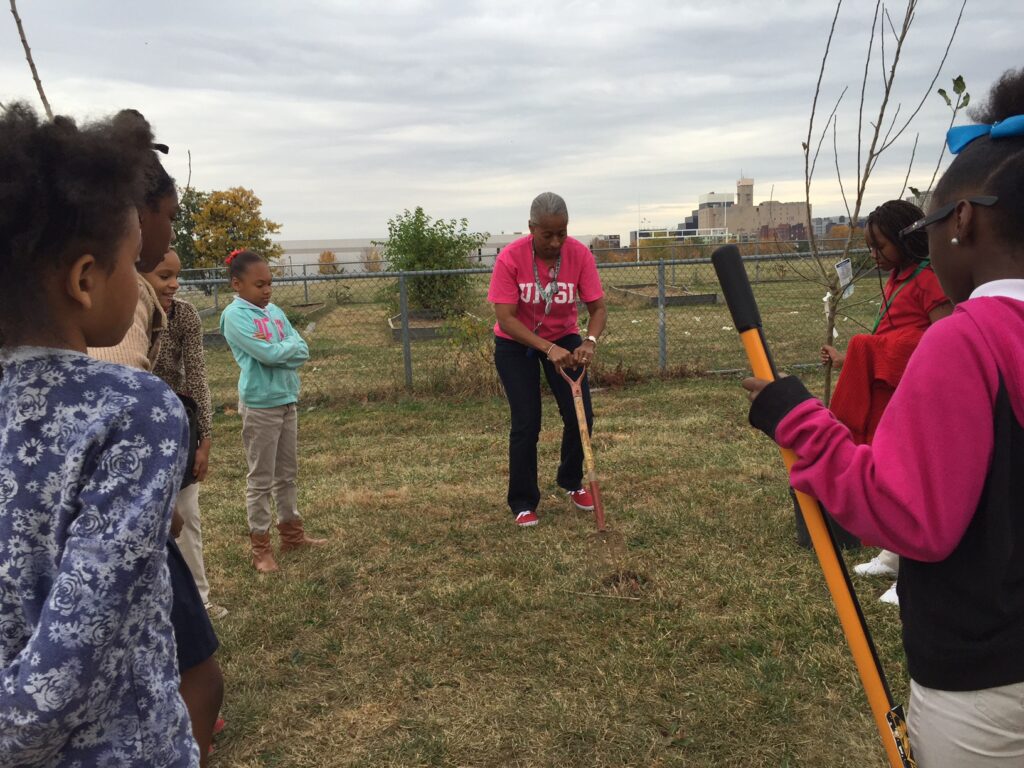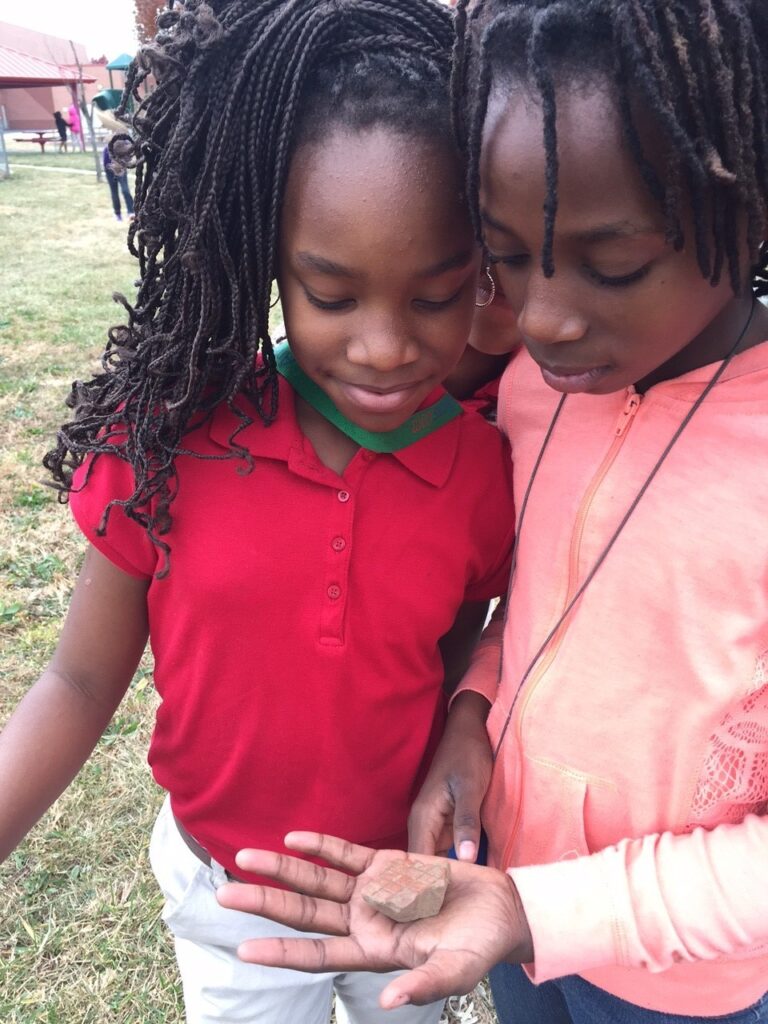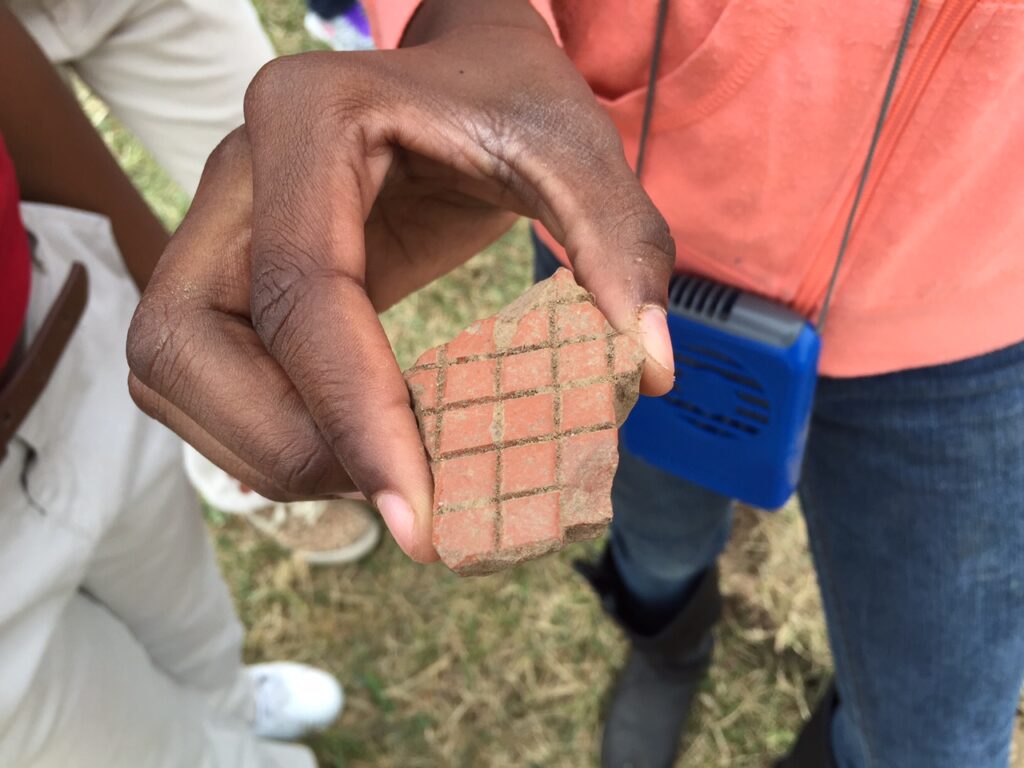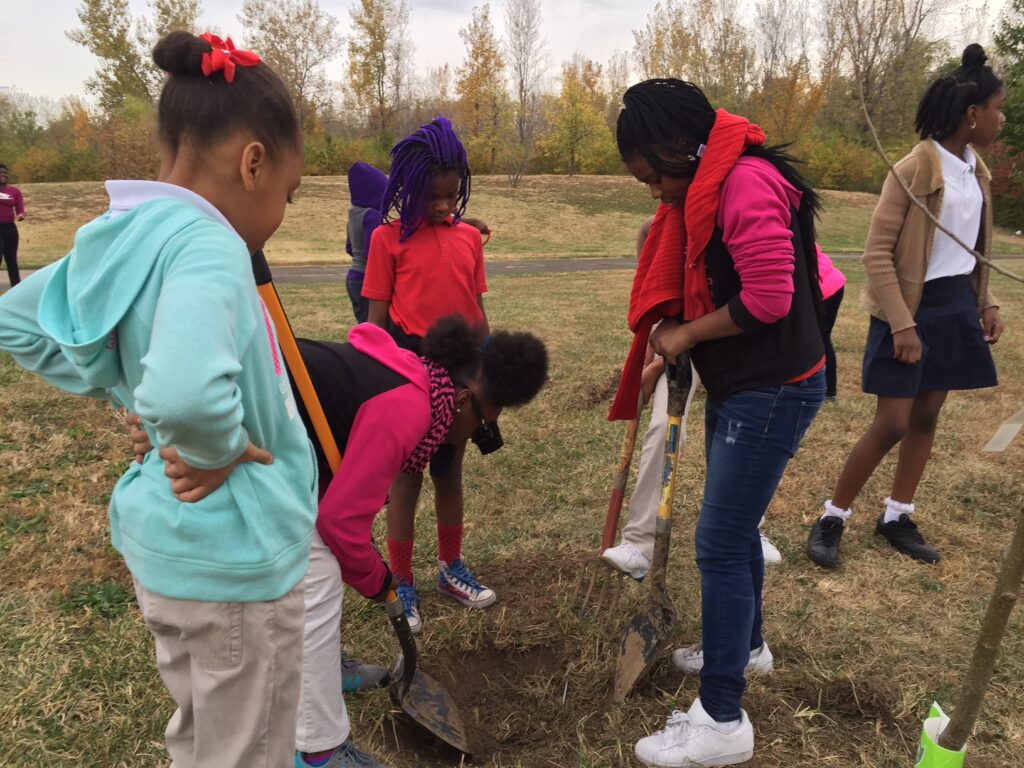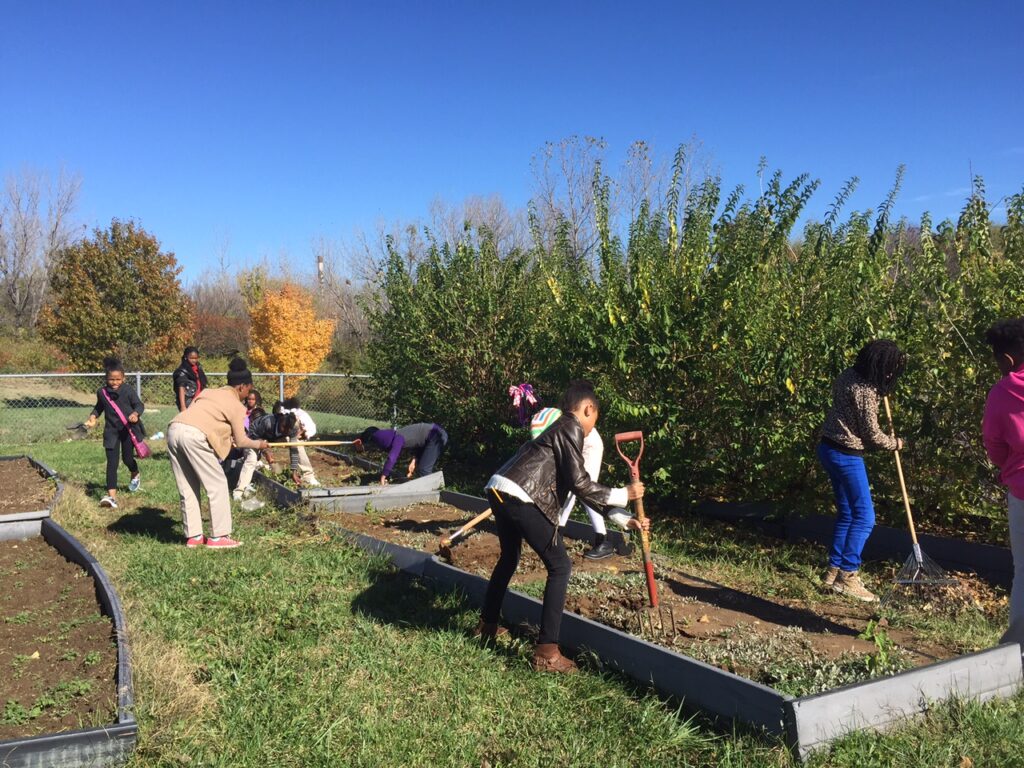 -Punita Patel, Youth Educator