 Mission: Our land trust conserves citizen-created agriculture projects to remain community managed, and protected for future generations in St. Louis, Missouri.
Land Trust Contact Information
How can a project enter our land trust?
Candidate projects that are considered for entering the trust embody multiple levels of community support, and participation/history with Seed St. Louis. Projects have a track record of being sustainably managed and maintained by community members to show they will remain a strong project for years to come.
Requirements:
Community/School Gardens, Farms, Orchards, or Parks must have completed Seed St. Louis' development process.
Projects must have been in operation successfully for 5+ years.
Land Trust projects must adhere to project lease agreements and the organizational bylaws of the Land Trust.
Strong Candidates Show:
Robust neighborhood support from local institutions (neighborhood associations, citizen-led organizations).
Backing from local elected officials such as Alderpeople (St. Louis City) or Neighborhood Officers.
Critical-mass community participation: Ten or more individuals involved with a community agriculture project.
Urban Agriculture Projects Participating:
Ames School – Butterfly Garden, 1100 St. Louis Ave
Block Unit 429 Neighbors and Friends Garden, 1372 Hodiamont
Connect Tower Grove South Community Garden, 4259 Connecticut
English Cave Community Garden, 1960 Provenchere
Fox Park Farm, 2800 Russell
Friends of Hamilton Village Community Garden, 1440 Hamilton
Hebert Garden, 1501 Hebert
Orchard on Virginia, 3001 Virginia Ave.
Tower Grove East Community Garden, 3301 Sidney
The Wedge Community Garden, 3534 McKean
Dodier Street Garden, 1400 Dodier
Botanical Heights Community Garden, 4060 Folsom
Dogtown Community Garden, 1560 Tamm
International Farm, 4030 Folsom
Lafayette Square Community Garden, 1701 Park
Soulard Garden Cooperative, 2331 S. 9th St.
Why enter the Land Trust?
The primary reason to enter the Land Trust is to protect the garden or agriculture project from future development. By protecting these projects, members can invest in their project without fear of losing their land. The Land Trust just owns the land and does not get involved in the management of the land. The land must remain a community asset and green/agriculture space.
The Land Trust is also a network of gardens, orchards, and parks that have proven records of being sustainable community projects. Entering the Land Trust is an opportunity to participate in this collective, and inform the public about the importance of preserving some of St. Louis' most cherished community achievements.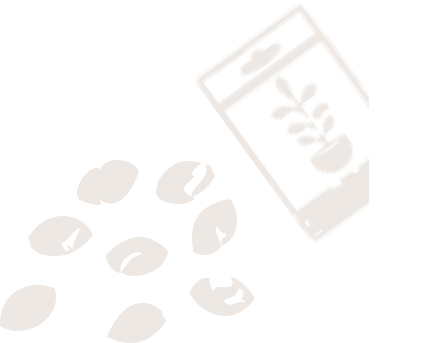 Volunteer at a Garden or Orchard
Are you ready to volunteer at a Seed St. Louis garden? Volunteering with Seed St. Louis is a great hands-on way for individuals and groups to support their community.
Learn More
Want to Learn with Us?
Seed St. Louis hosts over 40 free virtual classes throughout the year. Our staff provides a wide variety of classes for all gardening enthusiasts.
Learn More