Seed St. Louis Events and Class Schedule
If you are interested in learning more about gardening, fruit trees, urban agriculture, and more check out the classes below! They are all free, you only need to register. Upcoming Events & Classes
Water for the Garden
Thursday, June 2, 2022 at 6:00 pm
Have you wondered about the best way to water your garden or orchard? In this class Dean Gunderson, our Director of Education, will discuss the many different ways to water you garden manually and through various types of irrigation both store bought and homemade. We will also cover the basics of how to collect rainwater to use for watering purposes.
Container Gardening: Fruits, Vegetables & Microgreens
Thursday, May 19, 2022 at 6:00 pm
Sometimes growing food in containers is the best or only option if you want to grow food. Learn about what type of soil to use, lighting needs, and what types of fruits and vegetables do best in containers. We will also cover how to grow your own microgreens in containers. Previous Events & Classes
Capacity-Building & Summer Maintenance in the School Garden
Thursday, April 14, 2022 at 6:00 pm
Gardening with youth, particularly in a school garden, comes with its own set of rewards and challenges. While summer is a prime time for garden growth, upkeep can be challenging when schools are closed. This class will explore a variety of strategies to leverage your community throughout the school year and keep your garden beautiful during the growing seasons.
Seed Saving & Plant Breeding
Thursday, April 28, 2022 at 6:00 pm
Saving your own seeds is a great way to save money, preserve genetic diversity, adapt a crop to your local environment, and even develop your own varieties. Dean Gunderson, Director of Education here at Seed St. Louis, will cover the easiest crops to save seeds, the basics of saving seeds, and the basics of selecting your own varieties. Just register at the link to receive the Zoom link to join.
Summer Crops & Cover Crops
Thursday, May 5, 2022 at 6:00 pm
Beat the heat of summer gardening and learn techniques that will keep your tomatoes and other summer crops flourishing. Jackson Hambrick, Seed St. Louis Director of Projects, will cover how to plant and maintain healthy summer crops, what pests and disease to look out for, and quick growing summer cover crops for empty beds.
Perennials for the Garden & Orchard
Thursday, April 7, 2022 at 6:00 pm
There's a lot to grow in a St. Louis orchard beyond apples, pears, and peaches. Learn about our favorite perennial fruit and nut producing trees, shrubs, vines, and cane fruit. Dean Gunderson, Director of Education here at Seed St. Louis, will also discuss some of the best perennial vegetables and herbs that you can grow in your garden or in the mulch rings around your orchard plants. Just register at the link to receive the Zoom link to join.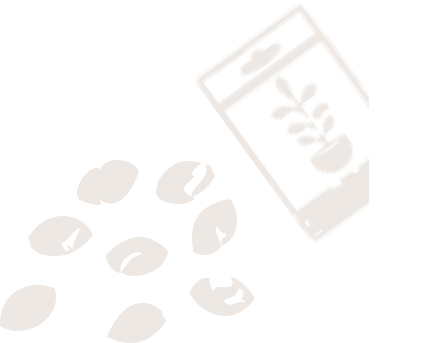 Volunteer at a Garden or Orchard
Are you ready to volunteer at a Seed St. Louis garden? Volunteering with Seed St. Louis is a great hands-on way for individuals and groups to support their community.
Learn More
Want to Learn with Us?
Seed St. Louis hosts over 40 free virtual classes throughout the year. Our staff provides a wide variety of classes for all gardening enthusiasts.
Learn More