Seed St. Louis Events and Class Schedule
If you are interested in learning more about gardening, fruit trees, urban agriculture, and more check out the classes below! They are all free, you only need to register. Upcoming Events & Classes
Fall Planting & Cover Crops in Partnership with the St. Louis County Library
Wednesday, August 17, 2022 at 7:00 pm
August is the time to plant for fall! Dean Gunderson, Director of Education here at Seed St. Louis, will discuss what to plant in the fall, including vegetables and cover crops, to improve your garden for next year. This class is in partnership with the St. Louis County Library.
Registration required. Participants will receive Zoom information via email immediately after registering. A recording of this live virtual program will be posted to YouTube within three business days.
Winter Gardening & Overwintering Crops
Thursday, August 18, 2022 at 6:00 pm
Although it is generally thought of as the dormant season, it is entirely possible to harvest fresh food from your garden in the winter and early spring. However, to do that you need to plant those crops in the fall. Dean Gunderson, Director of Education here at Seed St. Louis will cover what plants you can plant now to extend your harvest so you can eat fresh vegetables all year long. Register at the link below to receive the Zoom link to join.
Fall Seedling Sale
Saturday, August 27, 2022 at 9:00 am
Our Fall Seedling Sale is Saturday, August 27, 9:00 a.m.-12:00 p.m.! There will be fall vegetable seedlings, Seed St. Louis seed packets, and Seed St. Louis t-shirts and stickers. Quantities are limited so plan to arrive early for the best selection! All varieties are recommended by Seed St. Louis staff.

The sale will be outside behind our Carriage House building at 3815 Bell Avenue, St. Louis, MO 63108. Street parking is available. We will accept both cash and credit for payment. All of the fall seedlings will come in six packs and will be $4.50 each.

Seedling Varieties:
Cabbage 'Caraflex', Red Cabbage 'Omero', Broccoli Combo Pack 'Apollo, Belstar, Monty', Cauliflower 'Minuteman', Lettuce 'Salanova Red Butter', Lettuce 'Green Towers', Bok Choy 'Chun Mei', Kale 'Lacinato' (Dinosaur), Collards 'Georgia', Sprouting Broccoli 'Santee' (overwintering variety), Winter Cauliflower 'Chester' (overwintering variety) Previous Events & Classes
Fall Gardening
Thursday, August 4, 2022 at 6:00 pm
Fall is one of the best times to grow vegetables in St. Louis' climate however you need to plant things when it's still hot to get a good fall crop. Learn about what crops are best to grow in the fall and what you need to do to have a vibrant and abundant fall harvest from Dean Gunderson, Director of Education here at Seed St. Louis.
Summer Orchard Pruning & Growing Blackberries & Raspberries
Thursday, July 14, 2022 at 6:00 pm
Summer is a critical time to prune your apples, pears, blackberries, and raspberries. It's also the best time to prune your trees if you are trying to keep them smaller than they want to grow. Dean Gunderson, Director of Education here at Seed St. Louis covers how to do the summer pruning, how to safely shorten tree height, and how the grow blackberries and raspberries successfully in the St. Louis region.
Staying Cool in the Garden & Orchard
Thursday, June 23, 2022 at 6:00 pm
The heat of summer is hard on both people and plants. In this class Dean Gunderson, Seed St. Louis Director of Education, discussed ways to reduce heat stress on plants to keep your garden growing through the extreme heat of summer. He also covered tips to make sure you stay safe while caring for your garden and orchard.
Water for the Garden
Thursday, June 2, 2022 at 6:00 pm
Have you wondered about the best way to water your garden or orchard? In this class Dean Gunderson, our Director of Education, discusses the many different ways to water you garden manually and through various types of irrigation both store bought and homemade. The basics of how to collect rainwater to use for watering purposes is also covered.
Container Gardening: Fruits, Vegetables & Microgreens
Thursday, May 19, 2022 at 6:00 pm
Sometimes growing food in containers is the best or only option if you want to grow food. Learn about what type of soil to use, lighting needs, and what types of fruits and vegetables do best in containers. We will also cover how to grow your own microgreens in containers.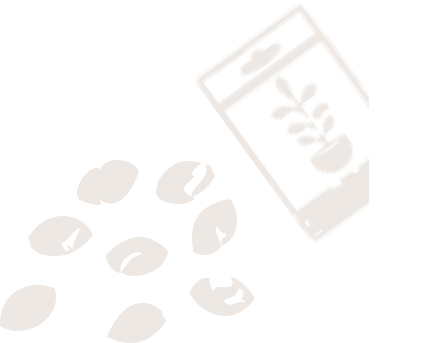 Volunteer at a Garden or Orchard
Are you ready to volunteer at a Seed St. Louis garden? Volunteering with Seed St. Louis is a great hands-on way for individuals and groups to support their community.
Learn More
Want to Learn with Us?
Seed St. Louis hosts over 40 free virtual classes throughout the year. Our staff provides a wide variety of classes for all gardening enthusiasts.
Learn More