 Start a Seed St. Louis Network Giving Grove Orchard
Register for an orientation to start your orchard with Seed St. Louis. Already have an existing orchard? Attend the orientation to learn how to become part of the network.
What is Seed St. Louis' Giving Grove Program?
In 2017 Seed St. Louis became the first affiliate of The Giving Grove in Kansas City, MO to bring their community orchard program to St. Louis. Doing so allowed us to help community groups grow a broad diversity of fruit and nut crops that are naturally disease resistant, using a holistic management program that The Giving Grove has been using successfully for many years.
Forest ReLeaf has been a key partner in The Giving Grove program. Forest ReLeaf houses and cares for all of our fruit and nut trees before they are installed at community and school orchards.
Who is eligible for the Giving Grove Program?
Everyone! We are happy to work with any community, school, or youth associated group that is interested in establishing a Giving Grove Orchard.
Current Seed St. Louis Network Garden:
Any schools or community garden that has completed the Seed St. Louis Development Process are eligible to apply for orchard plants and materials using an Orchard Expansion Application. This is separate from the bi-annual Expansion Application.
Orchard Expansion Applications will be available during the month of October (for spring planting) and during the month of May (for fall planting) each year. We will announce the application opening via Seed St. Louis' e-newsletter and social media.
Any New Interested Group:
Once approved, the final steps to installing a Giving Grove Orchard are:
1. An on-site visit with Seed St. Louis staff to discuss the site and its unique planting conditions.
2. Create a site (planting) plan
3. New Orchard Stewards must attend a one-time workshop to learn or review the best practices for planting an orchard and how to care for the orchard for the next two years.
4. Set a date for planting!
What is the Cost of an Orchard?
There is a cost for materials when installing a Giving Grove Orchard, however, there are no costs for labor or hidden, continuing fees.
In order to make orcharding accessible for everyone, Seed St. Louis offers scholarships that will reduce the cost of installation by 50%, or 90%. At this point in time, there are no scholarships that will cover 100% of a Giving Grove Orchard installation.
Material Costs
Seed St. Louis charges a one-time, per plant cost for installing an orchard. For this one time cost, groups will receive:
The plant
Support stakes or poles as needed
Soil amendments during planting (ex: mycorrhizae, sulfur)
Additional soil as needed
Burlap
Wood chip mulch
Tree wraps
The per plant costs vary depending on the size and type of plant installed
$50 per tree and "shrubby tree" (Ex: pomegranate)
$25 per shrub and vine (Ex: currant, serviceberry, grape, kiwi)
$5 per cane fruit (Ex: blackberry, raspberry)
$75 per 25-foot trellis to support blackberries, grapes, and kiwis.
*Plant costs are subject to change from year to year as production costs vary. Seed St. Louis will never change the cost of an individual orchard install after reaching an agreement with a community organization.
Billing
Seed St. Louis will send an invoice after the Giving Grove Orchard is fully installed. No payment is due until the invoice is received.
Ready to get started? Click the orientation link below to register for an upcoming New Project Orientation
Learning to Care for a Giving Grove Orchard
Proper care and maintenance are important for the long-term health and productivity of any orchard. That is why we will be offering ongoing, free education for anyone who wishes to learn more about orchard care. To see specific class dates and locations, please visit our Upcoming Classes.
Our annual class series will cover seasonally relevant topics just as you need them throughout the year:
Dormant Pruning – March
Pest Management – April
Preparing for Harvest – June
Summer Pruning – August
Continuing Support Services
Seed St. Louis's support for your community-led project doesn't end with the orchard's installation. Giving Grove Orchards are welcome to attend our ongoing educational classes, and also to request or utilize:
Site visits and technical expertise
Spray ingredients
Limb spreaders
Seed St. Louis' Tool Loan Program (includes orchard supplies)
All other benefits of belonging to the Seed St. Louis Network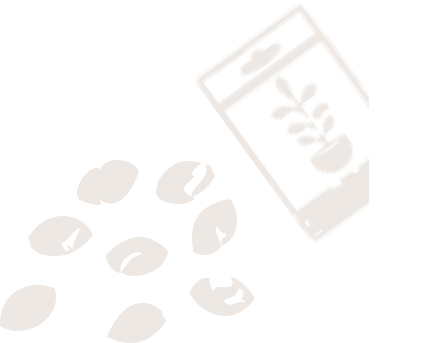 Volunteer at a Garden or Orchard
Are you ready to volunteer at a Seed St. Louis garden? Volunteering with Seed St. Louis is a great hands-on way for individuals and groups to support their community.
Learn More
Want to Learn with Us?
Seed St. Louis hosts over 40 free virtual classes throughout the year. Our staff provides a wide variety of classes for all gardening enthusiasts.
Learn More