 Give to the Annual Fund to support a growing community of gardeners, farmers, teachers, neighbors, friends, and volunteers dedicated to building deeply rooted, resilient urban communities.
A gift to Seed St. Louis' Annual Fund ensures that our organization is able to help support and provide scholarships, resources and tools to our network of 250+ community gardens, school gardens, urban orchards, urban farms, and land trust. Gifts to our Annual Fund also supports our school programs and offers free educational classes for the community.
As you decide on you level of giving, please know that your support helps:
| | |
| --- | --- |
| $50 | Season of seedlings for two school gardens |
| $75 | Garden hose, OR fruit tree for a school garden, community garden or orchard |
| $150 | Raised bed with soil for a school garden, community garden or orchard |
| $250 | Raised bed with soil, seedlings AND fruit tree for a school garden, community garden or orchard |
| $500 | Supporting free online classes for the community |
Make a Recurring Donation
Your recurring gift helps ensure Seed St. Louis will be able to make a sustained impact in our urban agricultural community.
Give a gift to Seed St. Louis in honor of a special person, commemorate a special event, or in memory of a loved one.
Thank you for making a stock gift! To make a stock gift to Seed St. Louis, please follow these two steps:
Step 1: Transfer shares held at a securities firm or other brokerage account
Provide the following instructions to your financial advisor or the institution where securities are held to transfer the shares to:
Seed St. Louis' Broker: Commerce Brokerage
DTC: 0226
Account #026-673200
Account Name: Seed St. Louis, Inc.
Contact Name: Camille M. Marolf, Registered Sales Assistant
Commerce Brokerage Services, Inc.
Ph:  314.746.8784
Email: [email protected]
Step 2: Notify Seed St. Louis of Your Gift
Securities donations often transfer with no accompanying donor information.  In order for Seed St. Louis to identify your gift and send a tax receipt, please provide us with the details requested below:
Donor Name
Donor Address
Donor Phone
Donor E-mail
Name and Type of Security
Number of Shares
Approximate Transfer Date
Name of Brokerage Firm
Please contact Seed St. Louis offices at 314.588.9600, or email [email protected] with this information so we can properly thank and recognize you for your generous contribution.
Seed St. Louis
5501 Delmar Blvd., B270
St. Louis, MO 63112
Sponsorship Opportunities
Corporations, foundations, and generous individuals are the basis for Seed St. Louis' overall funding. As a sponsor to our operations, programming, educational classes or special events, your contribution ensures that Seed St. Louis continues its work to support community gardens, school gardens and urban orchards throughout the St. Louis region. Please contact us for our various sponsorship opportunities!
Many companies offer matching gifts programs that will double, or even triple your contribution to Seed St. Louis. Contact your human resources department to learn more about this employee benefit.
If your employer has a matching gifts program, request a form and mail it along with your contribution to:
Seed St. Louis
5501 Delmar Blvd., Ste. B270
St. Louis, MO 63112
Attn: Development
Check with your employer for their matching gifts policies.
When you shop through AmazonSmile, Amazon will donate 0.5% of the price of your eligible purchases to the charitable organization of your choice. On your first visit to AmazonSmile, search for Seed St. Louis in the "Pick your own charitable organization" search bar, and select it before you begin shopping. AmazonSmile will remember your selection, and every eligible purchase you make going forward will result in a donation.
Does Seed St. Louis accept tool donations? Yes! Gardening tools donated to Seed St. Louis can be gifted back to the community (dependent on condition) through new gardens or expansion grants, or sold at a discount through our Seed St. Louis store.
Seed St. Louis is a 501(c)(3) non-profit organization, and contributions to Seed St. Louis are eligible for tax deductions to the limit allowable by law.
For more information about supporting Seed St. Louis' work in the community, please contact [email protected]



We will not sell, share or trade our donors' names or personal information with any other entity, nor send mailings to our donors on behalf of other organizations.
This policy applies to all information received by Seed St. Louis, both online and offline, on any Platform, as well as any electronic, written, or oral communications.
To the extent any donations are processed through a third-party service provider, our donors' information will only be used for purposes necessary to process the donation.
Address
5501 Delmar Blvd # B270
Saint Louis MO 63112
Phone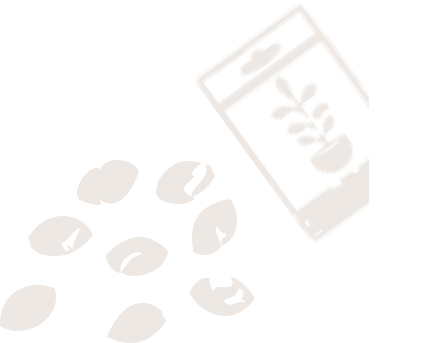 Volunteer at a Garden or Orchard
Are you ready to volunteer at a Seed St. Louis garden? Volunteering with Seed St. Louis is a great hands-on way for individuals and groups to support their community.
Learn More
Want to Learn with Us?
Seed St. Louis hosts over 40 free virtual classes throughout the year. Our staff provides a wide variety of classes for all gardening enthusiasts.
Learn More