 Our organization was established in 1984, the founding mission was to increase sources of affordable fresh food for St. Louis residents, to support the use of vacant lots for urban agriculture. Over the past 38 years, and the evolution of our organization, the number one priority has always been the commitment of cultivating people and places for food freedom!
To empower people and communities to grow food
Equitable access to fresh healthy food throughout the St. Louis region
To provide the community with the education, resources, and a network to grow their own food
Seed St. Louis respectfully acknowledges that we are on the traditional, ancestral lands of the Osage and Peoria Nations. The Peoria were part of the Illinois Confederation which is a collective of many nations. The process of knowing and acknowledging the land we stand on is a way of honoring and expressing gratitude for the ancestral people who were on this land before us. We thank them for their active management of this land. These lands continue to carry the stories of these people, their forced removal, their continued struggles for survival and identity, and their resilience. As an organization dedicated to connecting individuals to the land, their food, and each other, it is imperative that we remember this history as we continue our work to heal and strengthen these connections.
1984
Sue Reed, founder, was working at the Multi Service Senior Center in University City when a resident expressed his desire to start a garden in the backyard. The garden drew attention from the community, and Sue recruited community members to assist in the community garden

In 1984 Sue received a $1,000 grant from the Sign of the Arrow for start up funds to create an officially nonprofit organization, Gateway to Gardening
1990
In 1990 Gateway to Gardening partnered with the Missouri Botanical Garden and opened an office at the Shaw location
The organization worked with the City of St. Louis on an Adopt-A-Lot program to lease vacant lots for $1 per season
One of the first lots to be adopted was the Bell Community Garden
1991
First school gardens were implemented in 1991, Master Gardeners met weekly to work in public schools with both children and teachers. Outdoor garden used by teachers and students to expand knowledge in English and math in addition to science

As of 1991 there are 70 community gardens established through Gateway to Gardening
1997
Change name to Gateway Greening
1998
First Chefs in a Garden
2001
Purchased the Demonstration Garden and Carriage House




2006
First annual Community Agriculture Conference (formally the Community Garden Summit)

Began the Gateway Greening Urban Farm downtown St. Louis in partnership with MoDot and St. Patrick Center
2014
Began working with public schools to have an Educator at the school on a regular basis


2017
Began the Giving Grove Orchard Program
2018
200 active gardens and orchards




2021
Change name to Seed St. Louis

250 active gardens and orchards
2022
Began planning build-out of new building and demonstration garden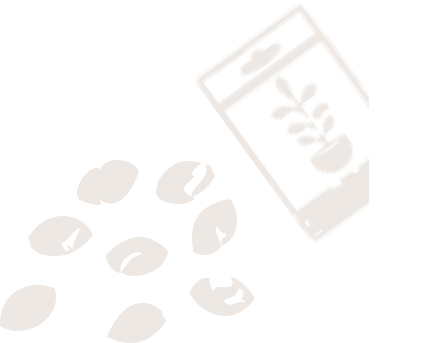 Volunteer at a Garden or Orchard
Are you ready to volunteer at a Seed St. Louis garden? Volunteering with Seed St. Louis is a great hands-on way for individuals and groups to support their community.
Learn More
Want to Learn with Us?
Seed St. Louis hosts over 40 free virtual classes throughout the year. Our staff provides a wide variety of classes for all gardening enthusiasts.
Learn More