Crown Center for Senior Living Visits Mallinckrodt Youth Garden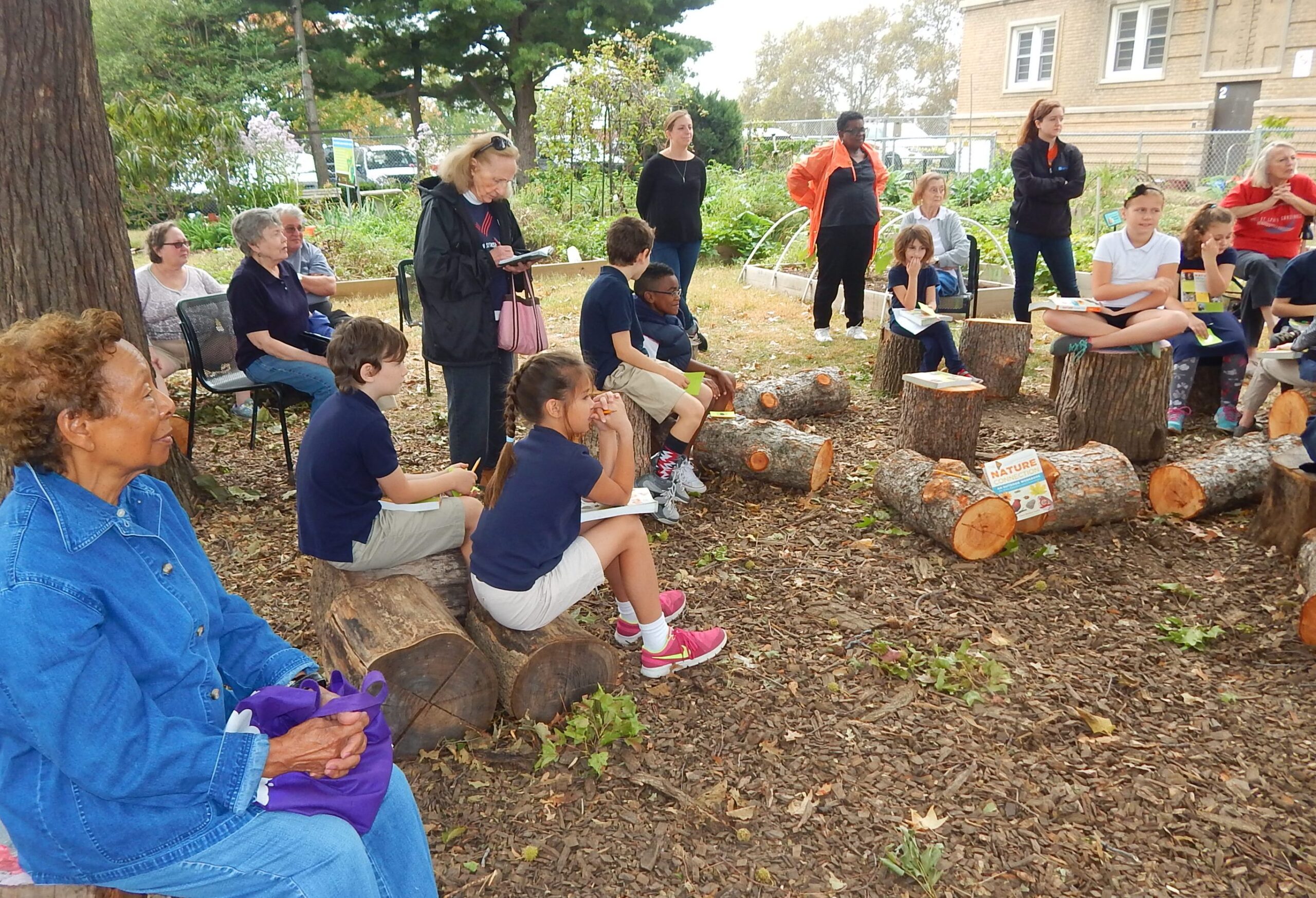 The following is a post written by one of the Happy Planters after our October visit.
-Kathleen Carson, Community Educator
---
"On Wednesday, October 7, Kathleen Carson Community Educator, Gateway Greening greeted a white van as it pulled up to the Mallinckrodt School in South City, St. Louis, Missouri. Behind her were 40 excited fourth grade students and their teachers.
Ten older people, from the Happy Planters Program at the Gladys & Henry Crown Center for Senior Living, got off the van, some using a cane others using walkers and most wearing straw hats. They were at the school to see the herb and communal gardens grown by the students with the help of their teachers. The students were girls and boys, of different colors, educational and economic backgrounds and different religious beliefs.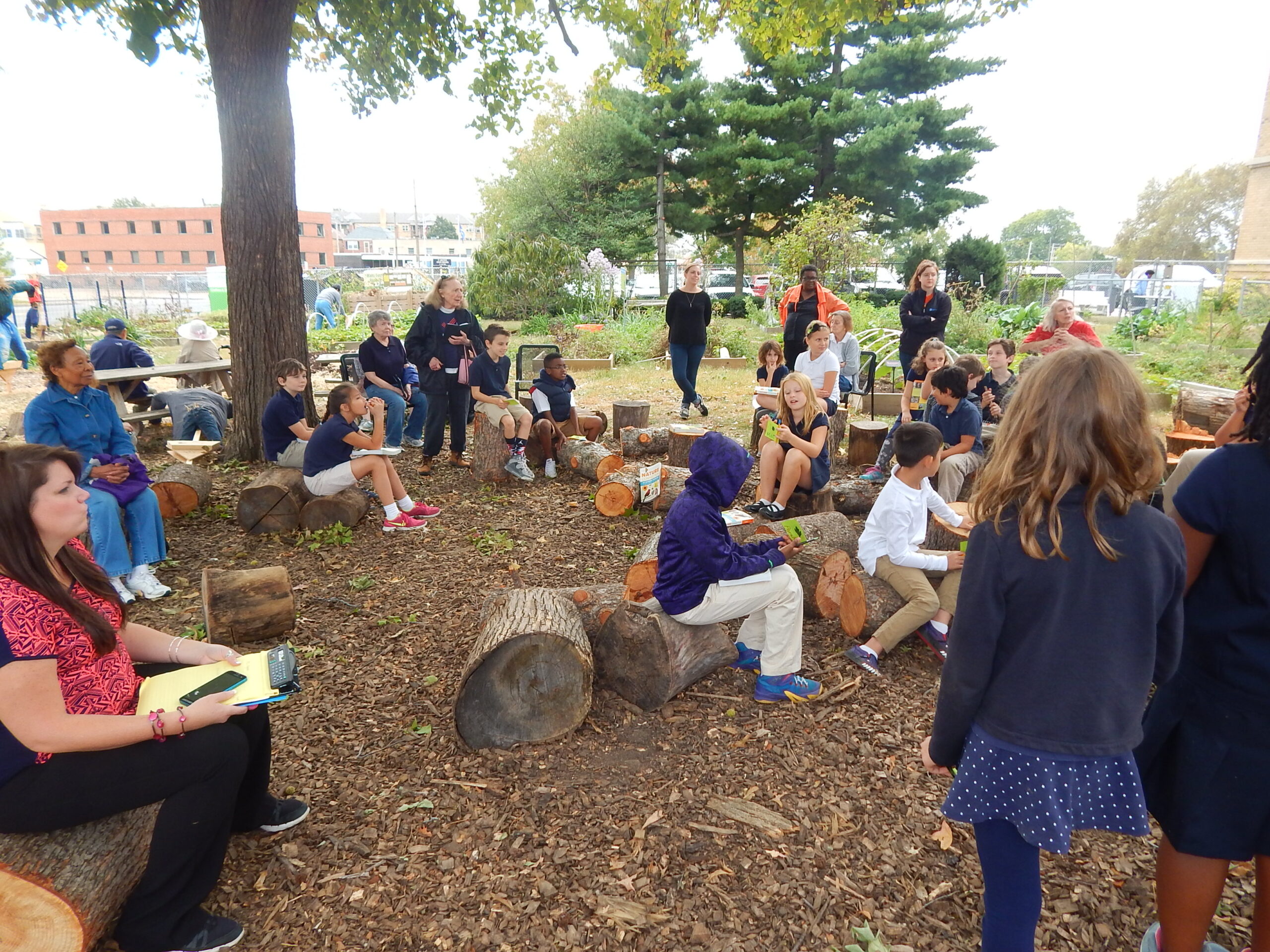 The students seemed to work well together and listened attentively as each one presented a paper on the particular herb and vegetable they were growing. They were eager to answer questions from their visitors, and were knowledgeable and seemed at ease to show the sketches they made to go with their talk.
The herbs the students grew included parsley, basil, stevia, oregano, and mint. The herb and vegetables are grown in small boxed areas on the school's front lawn.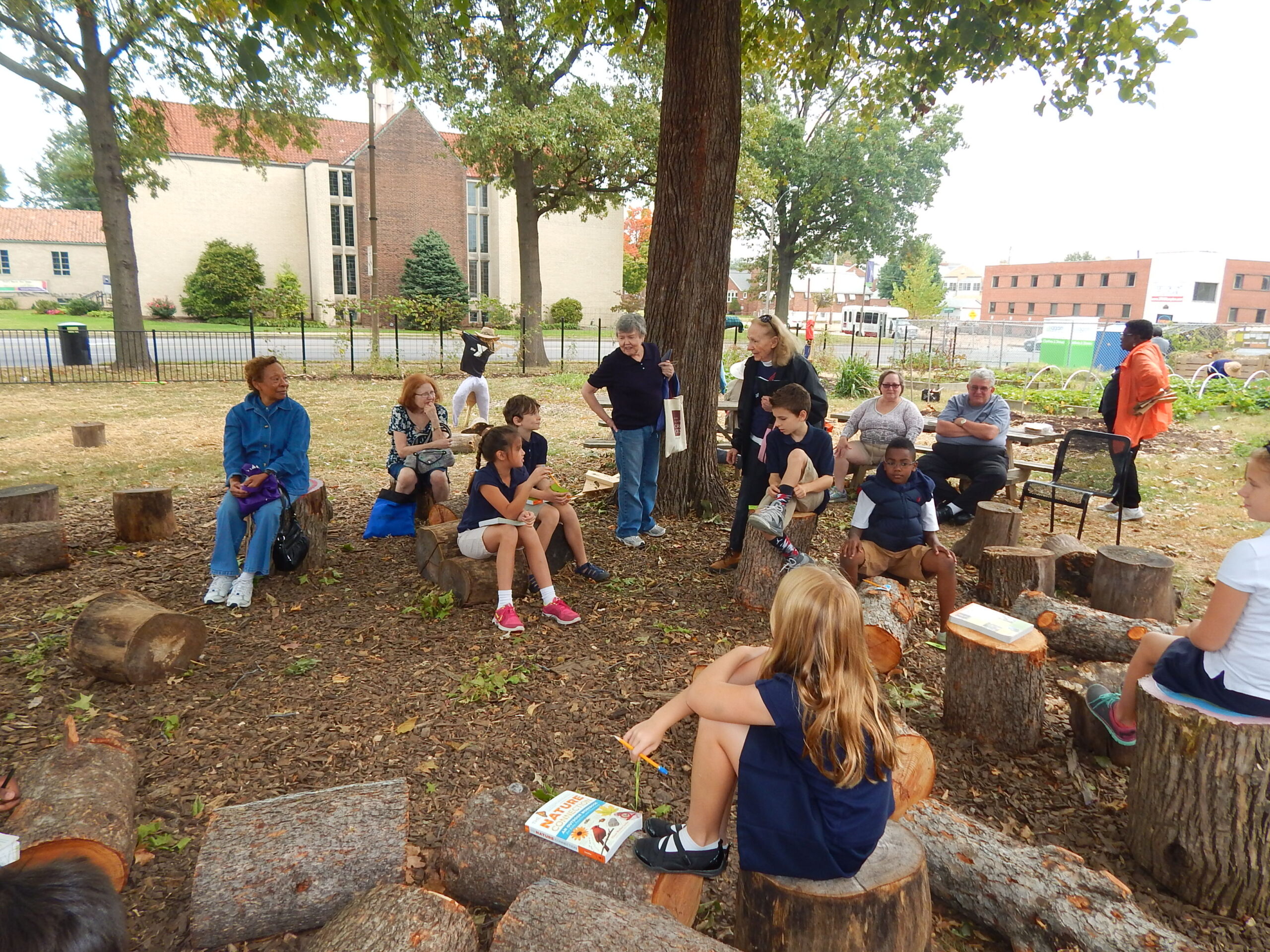 The program at the Mallinckrodt School was begun in 2011 with support from Gateway Greening and Aetna.  Gateway Greening works with students and teachers in the garden along with many Gateway Greening and Fontbonne University interns in developing programming throughout the year. The Mallinckrodt Garden is supported by many Gateway Greening volunteers and Mallinckrodt parents.
After the visitors visited the individual boxes some of the students shared some of their harvest with their visitors.
The next stop on the trip was at the Gateway Greening Gardens on two-and-a-half acres of inner city land tended by volunteers from local universities and  by as community members along with professionally trained educators.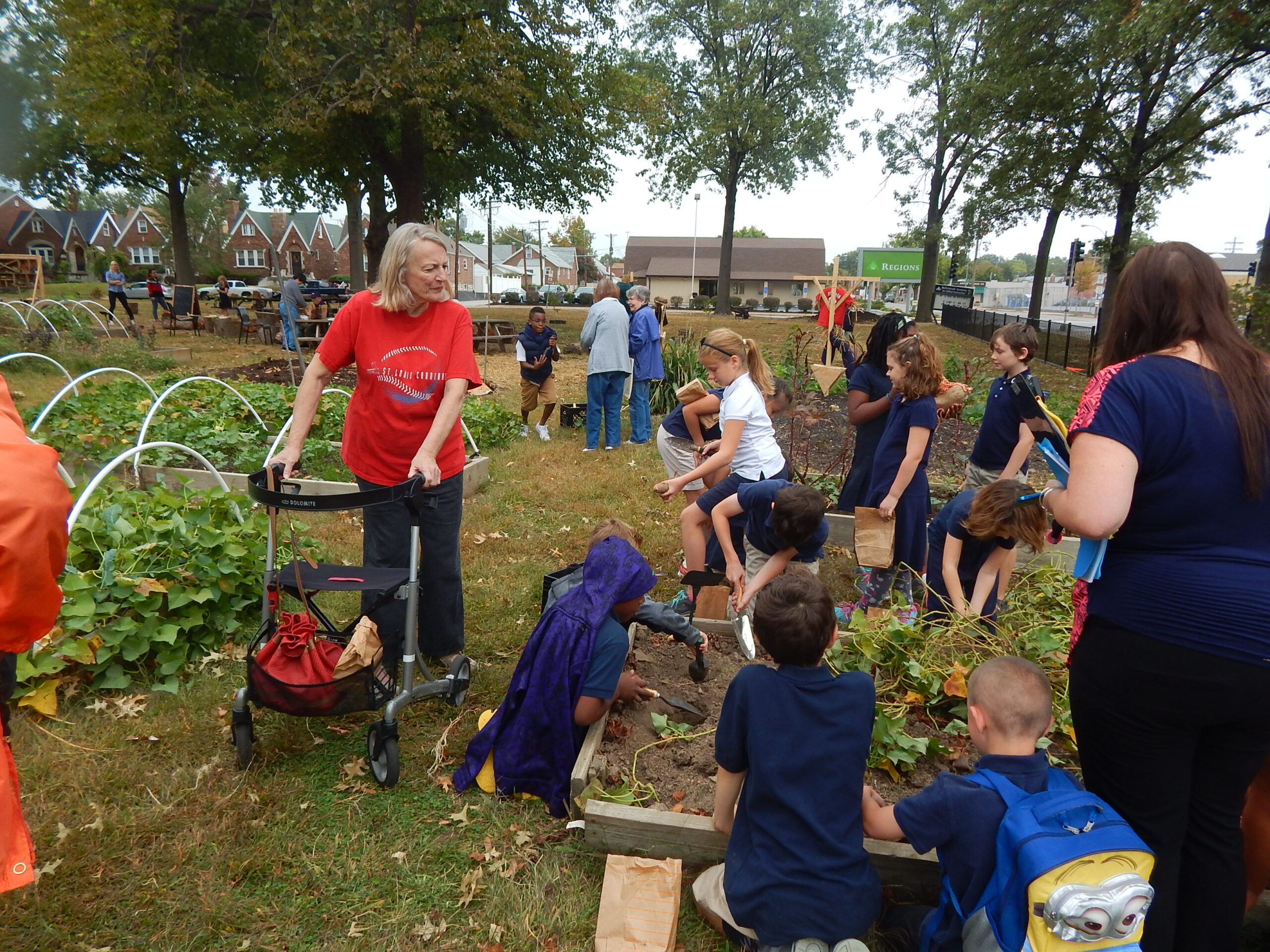 The Garden grows everything from asparagus to zucchini. Here too, the harvest is shared with the community through Food Outreach, food pantries, and City Greens Market.  Affiliated also is a therapeutic horticulture program and job training program."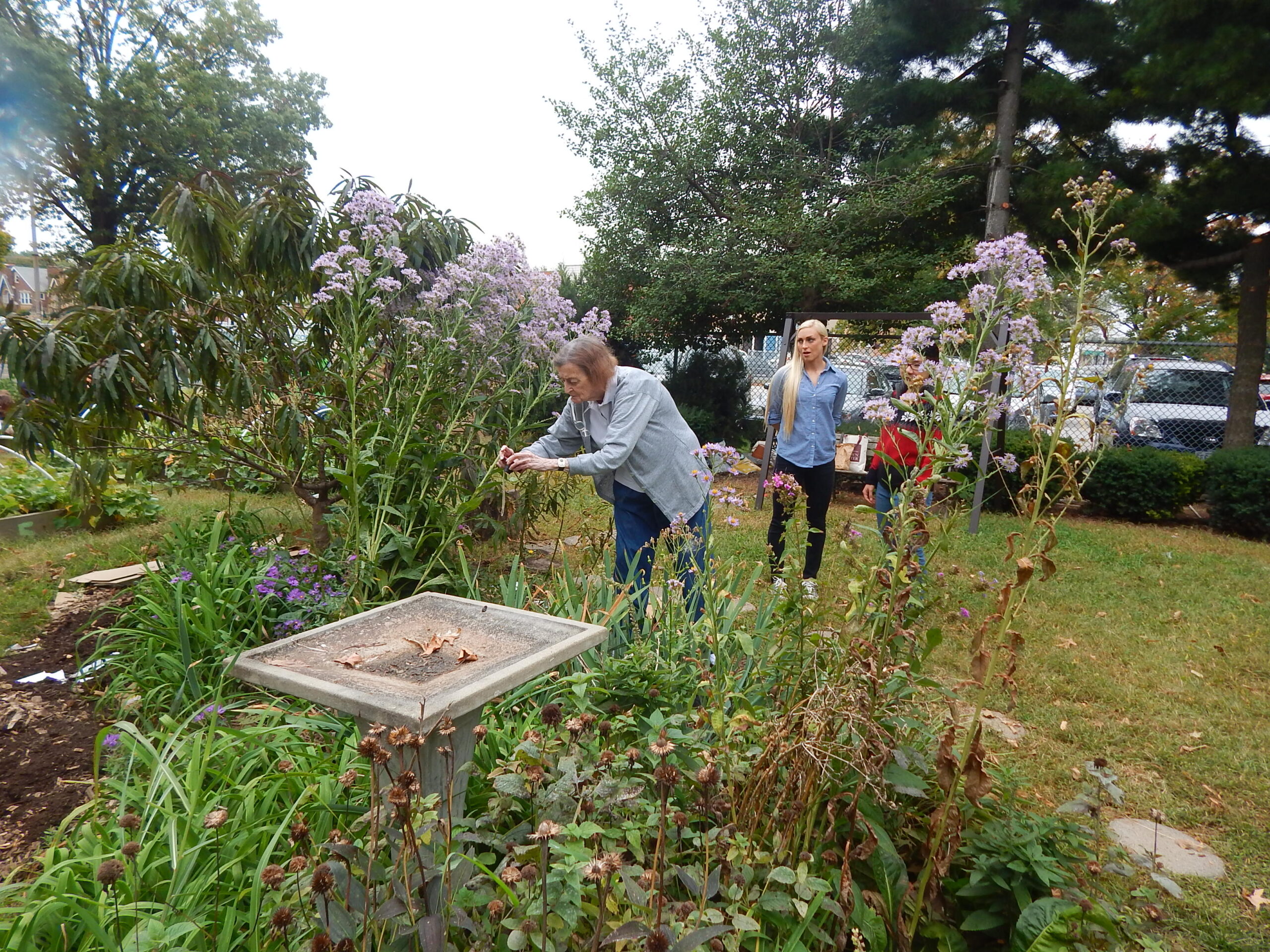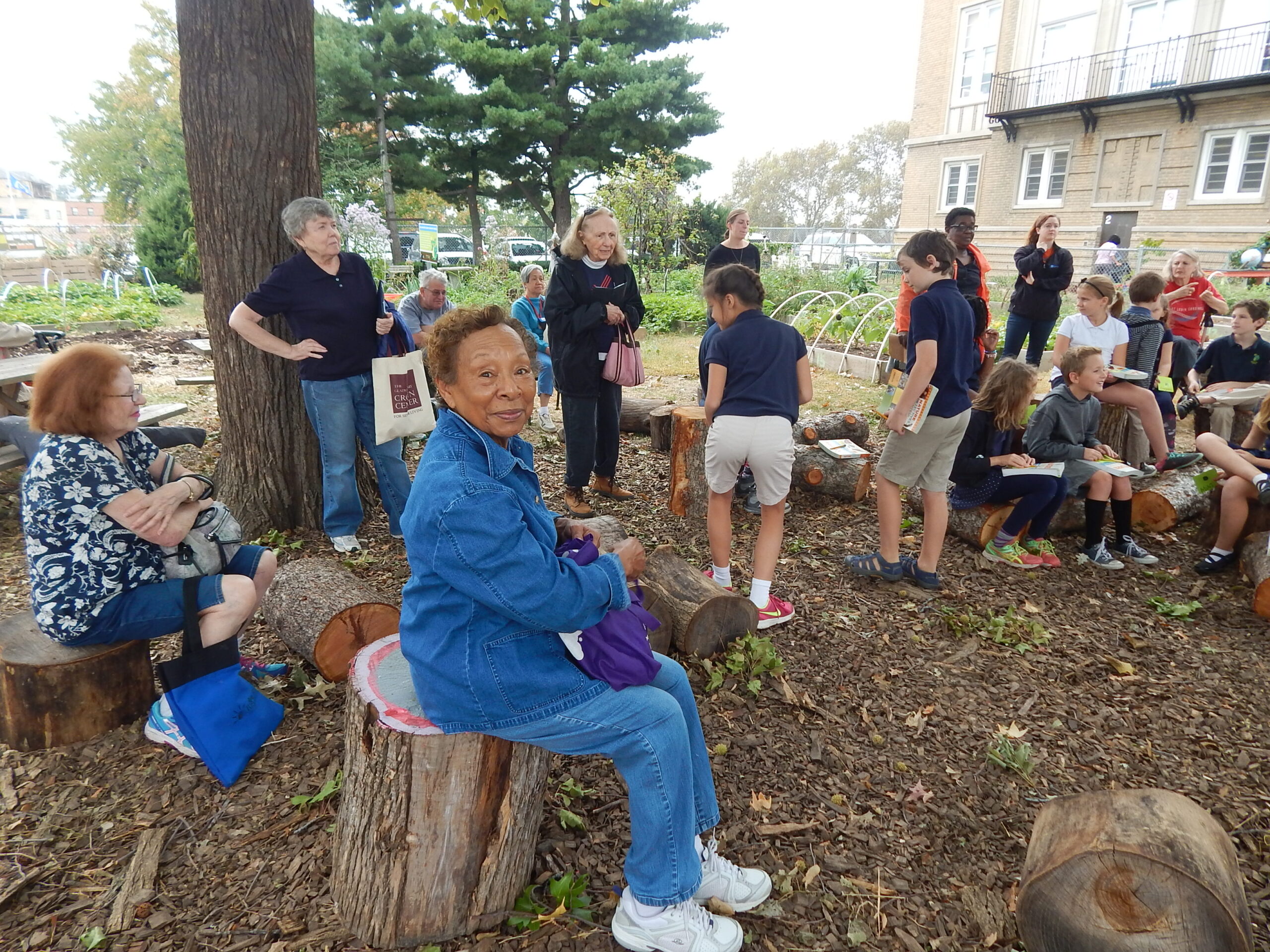 -Beverly D. Rehfeld, Happy Planter and Resident at Crown Center for Senior Living