"It Puts a Big Smile on my Face to See the Children Having So Much Fun!" As an intern at Gateway Greening I have had the opportunity the past few weeks to observe Gateway Greening's youth program in action at Mallinckrodt Academy of Gifted Instruction. Its beneficial impact on the children can easily be seen in various ways. It really encourages children to be involved in the learning process and it definitely increases their physical activity levels and overall knowledge. It may not be clearly evident, but garden learning can be related to almost any subject the kids are learning about. Not only are they increasing their academic performance and knowledge level but they get to have a blast while doing it!
Since it was pretty chilly out the last morning I was there we decided to try some indoor activities with the students by starting a book that focuses on community gardening and how it can positively influence neighbors and communities. While the children would have preferred to go outside, they really got into this book. Most of them were eager to share their opinions throughout the reading, as well as keep the book to finish on their own when we ran out of time. This shows their budding passion for knowledge and gardening combined. They were able to go out briefly towards the end of class and they helped to clean up the garden beds and build murals and sculptures purely from natural materials found around the garden. It was amazing to see how eager they were to help clean up and how passionate they became about their artwork. Many of them did not want to leave their artwork behind, but we were able to capture pictures of some of the artwork to keep its memories alive.
Currently, students from Washington University have been coming in and teaching students about various animals in nature and their relationships with one another. They are very relatable to the children and provide fun hands-on activities to really get their critical thinking going. The kids have shown much interest in the presentation and absolutely love the game they are able to play that coincides. It allows them to better understand different animal species and their role in the environment in relation to the various species they may share a niche, or community, with. The plan is to take this lesson and help expand it even further in relation to the garden and the various plants grown in it.
In order to bring a new perspective to the tasting of the food grown in the garden, Gateway Greening has brought in help from MU Extension to provide more education and involvement into the nutrition-related aspect of the garden. Instead of referring to it as "garden tasting", the kids will now get to become "garden detectives." They will be able to use their various senses when helping to determine what foods from the garden should be eaten and how to really decipher the different elements related to each of the different foods. The children all seemed very excited about this new opportunity and I am really intrigued to see how this will turn out! I have really loved being able to participate and observe all of the activities that Gateway Greening has been incorporating into Mallinckrodt Academy. It is amazing how much of a difference they are making, and it puts a big smile on my face to see the children having so much fun while learning and expanding their knowledge and skill levels.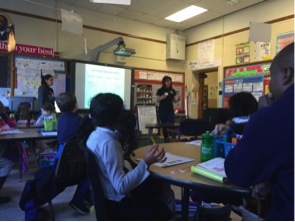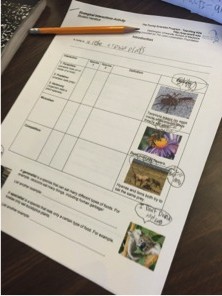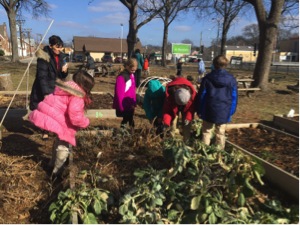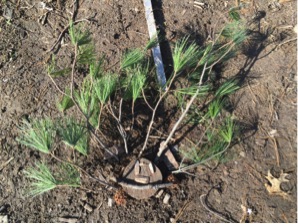 -Kaitlin Cilufo, Graduate Student at Southern Illinois University Carbondale and current Gateway Greening Dietetic Intern